Residency Program 2018


---
28.08 - 14.10 2018

︎︎︎Program of activities

︎︎︎ Final exhibition
︎︎︎ Residency Shared Library
With Ferrara Residency 2018 resina invited five artists of interdisciplinary visual and sonic practices who have explored various facets of Ferrara's history through their own work, as well as through events and convivial activities.
Ruth Angel Edwards
Emilia Beatriz
Henry Bradley
Joe Campbell
Callum Hill
Blue Maignien
The residency program is grounded in collaborative practices of learning such as reading groups, feedback sessions, collective meals and other convivial activities, as forms o deceleration and care-taking within the context of art making.
Through a series of events entitled Convivium, we have discussed various political, economic and emotional structures which support or limit artistic work in today' neoliberal societies. These sessions have been moments in which the artists have reflected on various alternative modalities of cohabitation, through the prism of the Etruscan heritage at the National Archaeological Museum in Ferrara, as well as with Carola Peverati, a feminist activist who was part of the 1970s social movement Wages for Housework.
The residency culminated with an exhibition at Porta degli Angeli, a sharing of the artistss' work-in-progress, titled
A Fluid Haze: thought-forms from Ferrara Residency
.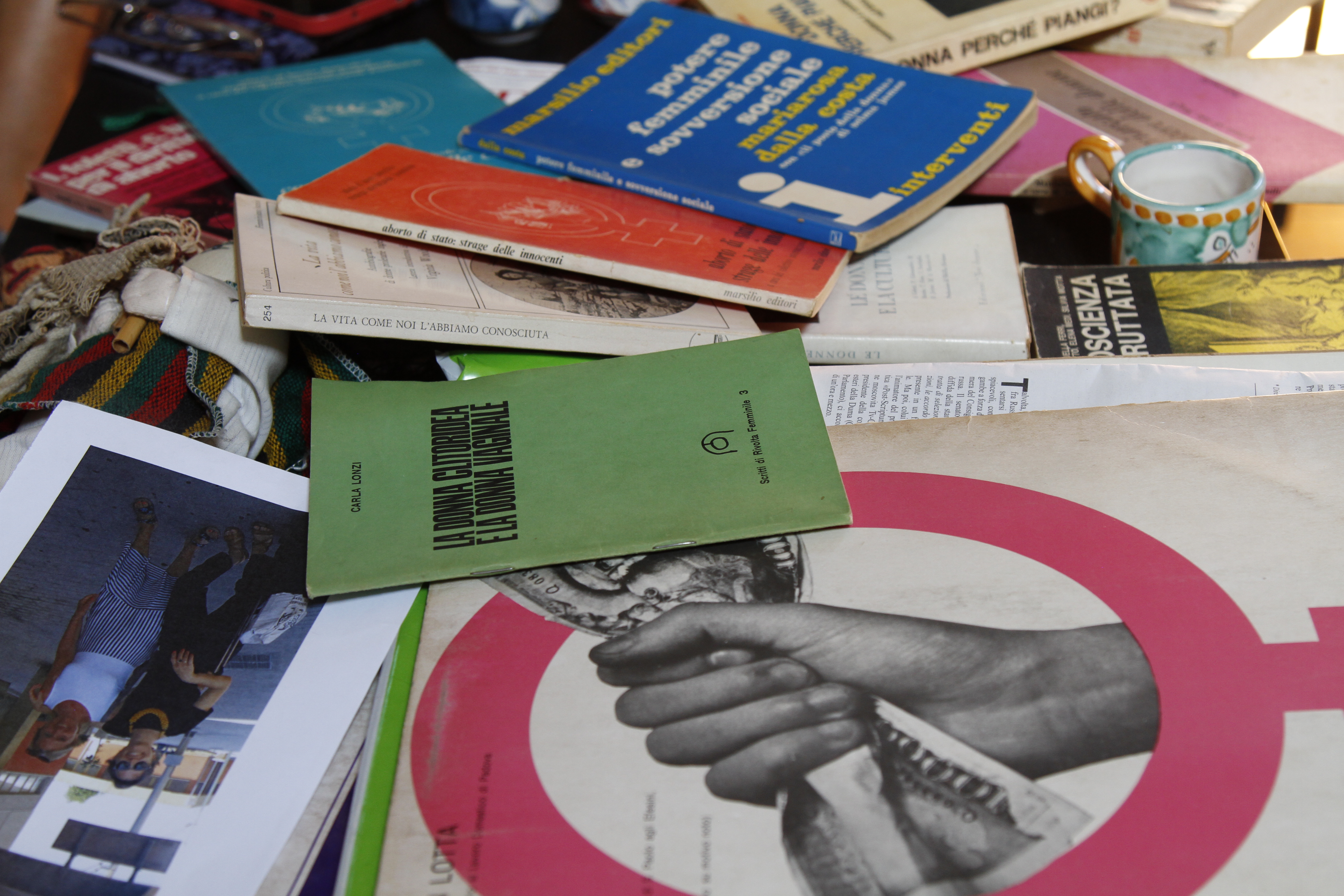 01: Ferrara Residency 2018, Convivium, Ferrara, Italy.

02: Ferrara Residency 2018, Exhibition opening, Gate/Porta, Ferrara, Italy. Photo: Flavia Franceschini

03: Ferrara Residency 2018, group shot, Ferrara, Italy. Photo: Flavia Franceschini

04: Ferrara Residency 2018, Gate/Porta, Ferrara, Italy. Photo: Flavia Franceschini

05: Ferrara Residency 2018, Convivium, Ferrara, Italy. Photo: Angelica Bollettinari

06: Ferrara Residency 2018, Convivium with Carola Peverati, Ferrara, Italy. Photo: Joe Campbell

07: Ferrara Residency 2018, Convivium with Carola Peverati, Ferrara, Italy. Photo: Joe Campbell

08: Ferrara Residency 2018, Ferrara, Italy. Photo: Joe Campbell

09: Ferrara Residency 2018, Convivium, Ferrara, Italy. Photo: Angelica Bollettinari

10: Ferrara Residency 2018, Convivium, Ferrara, Italy. Photo: Joe Campbell

11: Ferrara Residency 2018, Catalogues 2018. Photo: Flavia Franceschini